How to build argument in essay
May 17, 2017
This is not my thinking but from https://www.kibin.com/essay-writing-blog/argumentative-essay-outline/
and it may be helpful in structuring an essay. It is one way of tackling a blank page, even if it seems a bit combatative.

If you distill your argumentative essay outline down to its basics, you'll find that it's made of four main sections:
Intro
Developing Your Argument
Refuting Opponents' Arguments
Conclusion
That's not so bad! There's really nothing to be afraid of.
Here's how your argumentative essay outline would look if you turned it into a pretty picture: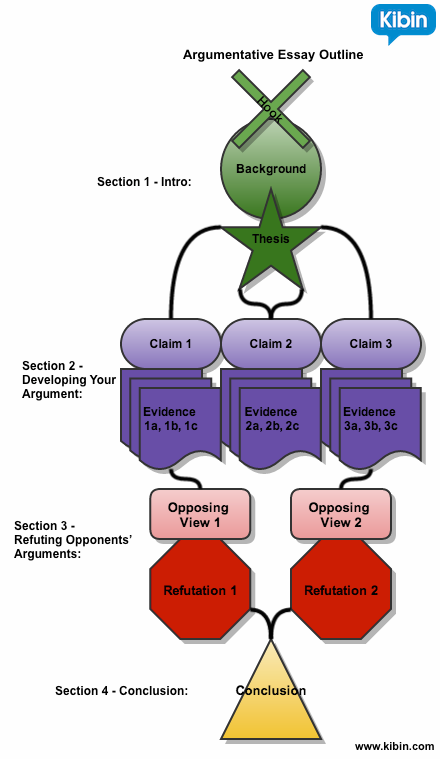 Resources others found helpful
This resource gives us a general overview of dyslexia and is a useful starting point for those who want to learn more about it.
This revision resource contains all you need to know about Macbeth - the play, characters and key themes - in one place!